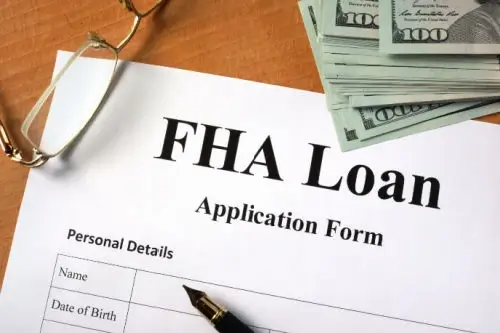 If you are ready to buy a home, you have probably wondered what type of loan you should choose. FHA loans, sponsored by the Federal Housing Administration are excellent mortgages that offer low down payments and easier credit standards. Before you make your decision, here are a few more questions you might want to ask about FHA loans:
What is the difference between a Conventional and FHA loan?
There are several differences between these loan types. FHA loans offer borrowers more flexibility than Conventional loans in terms of down payment and minimum credit score requirements. Because FHA Loans are insured by the Federal Housing Administration they also require a more thorough appraisal which not only evaluates the property's market value but also the safety and construction of the home.
Is Private Mortgage Insurance required with an FHA loan?
Conventional loans require private mortgage insurance or PMI if borrowers put less than 20% of the sale price down. This policy protects the lender in case the borrower defaults. FHA loans require their own type of mortgage insurance, known as MIP or a "mortgage insurance premium." All FHA loans require mortgage insurance regardless of the down payment amount. Unlike conventional loans, borrowers with FHA loans cannot have the insurance canceled once they reach 20% equity in the home. Depending on the loan terms, FHA borrowers will have to pay MIP for either 11 years or the entire life of the loan. There will be an upfront MIP payment and the rest of the premium will be built into the monthly payments.
How much down payment is required for FHA loans?
FHA loans are great for first-time home buyers because of their low-down payment requirements. Those with credit scores of 580 or above only have to put 3.5% of the purchase price down. (For a $250,000 home, 3.5% would be $8,750.) If your credit score is between 500 and 580, you will need to contribute 10% of the sales price to compensate for the greater lending risk.
Is there a debt-to-income ratio limit for FHA loans?
Yes, the standard rule is a debt-to-income (DTI) ratio limit of 43%. That means that the total mortgage costs – including principal and interest, property taxes, MIP, and homeowner's insurance - and all other debts should make up no more than 43% of the borrower's gross monthly income. The mortgage costs themselves should account for 31% of gross monthly income or less. There may be some wiggle room there among different lenders.
Can I have more than one FHA loan?
FHA loans are so user-friendly and affordable; you might wonder if you could buy a second home with one as well. However, in most cases this is not allowed. Borrowers must use the FHA-loan-backed property as their primary residence. There are a few exceptions, like when a non-occupying co-borrower wants to buy their own home, but in general you may only have one FHA loan at a time.  
FHA loans can be a great option for your next home purchase, especially once you've asked the important questions to learn all their benefits. Not only do FHA loans play an important role in making home ownership more accessible to first-time home buyers they can also help borrowers with less than perfect credit.
Give us a call today to see how we can help you get approved for an FHA Mortgage loan.