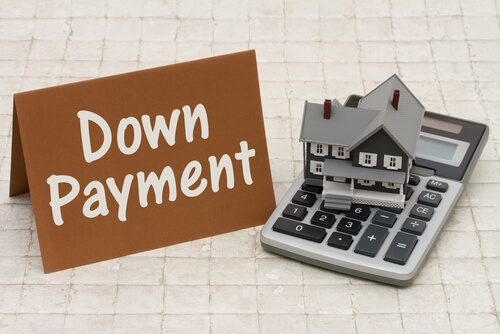 Being able to purchase a home is often tied to how much of a down payment you have saved. If you have never bought a house before, you may not understand what a down payment is or why it is so important. Here's the basics you need to know as you save up for your first home.
A down payment is a portion of the purchase price paid up front to your mortgage lender. It is very important to lenders because it shows them you are serious about the purchase and committed to paying off your loan.
How Down Payments Affect Your Mortgage
The size of your down payment can affect your mortgage in several ways. For example, if you do not have a down payment equal to 20% of the purchase price, you will have to pay for private mortgage insurance (PMI), an insurance that protects your lender against you defaulting. It can be prepaid for the year or spread out in monthly payments tacked on to your mortgage bill. PMI costs between 0.5% and 1.0% of the home purchase price, so if you buy a home for $200,000 you could pay an extra $85 to $165 per month.
The size of your down payment also affects how high your monthly payment will be in the first place. The more you put down, the less you will owe on the mortgage and the lower your payment will be. Your interest rate may be lower with a larger down payment as well as you will be less of a risk to the bank than someone who only puts down a small amount.
Loan Program Down Payment Requirements
A traditional long-term mortgage like a conventional 30-year fixed rate mortgage usually requires a 20% down payment. In some real estate markets that can seem like an impossibly high amount to save up. Fortunately, there are several programs that will allow borrowers to contribute less.
Government-sponsored entities Fannie Mae and Freddie Mac back many mortgage loans in order to promote home ownership. These government-guaranteed loans require down payments as little as 5%. For these so-called conforming loans, borrowers must meet certain credit standards and the purchase price of the home may not be above the conforming limit.
There are also loans from the Federal Housing Administration (FHA) that accept down payments as low as 3.5%. Again minimum credit score requirements must be met and mortgage insurance will be required.
If you are a veteran, you may be able to qualify for a VA loan with no down payment at all. While income or credit standards are not required, certain debt-to-income ratios must be met.
A down payment is an important part of any mortgage loan. While in general the bigger the better, there are loan programs to fit most needs.
Call JKS Mortgage, LLC today at 480-563-9554 to discuss what loan programs we offer and what down payment options you can qualify for. AZ