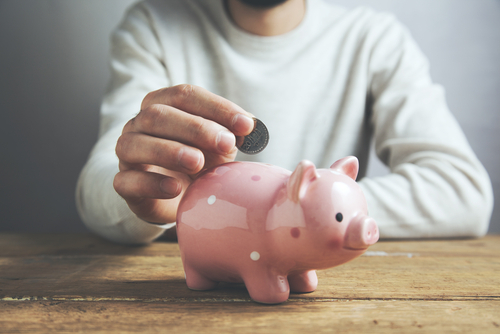 Mortgage interest rates have been near rock-bottom lows for many years but are likely to increase over the next few years. Even though you can no longer count on record low interest rates, there are plenty of things you can do to make sure you save money on your mortgage loan. Here are the top five:
1. Increase Your Down Payment
By saving a little longer, getting money gifted to you by relatives, or selling off big assets, you could pull together a larger down payment. If you can bump up your down payment to 20% or more, you will avoid paying for private mortgage insurance, saving yourself hundreds of dollars each year. Plus, a larger down payment means your loan balance will be lower and require less interest to pay off. Interest rates are often lowest for those who can contribute 20% or more because those loans are much less risky to lenders.
2. Pay Points
If you pay some discount points at closing, you can buy down the mortgage interest rate, lower your monthly payment and save money on interest over the course of the loan. This plan works best if you plan to stay in the home a long time. One point is typically equal to 1% of the loan amount, so you need to stay in your house long enough to start realizing the savings on that upfront outlay of cash.
3. Consider a Piggy Back Loan
While these so-called "piggy back" loans were more popular in the past, they are still possible and could save you money. Also called an "80/10/10" mortgage, this scenario involves, taking out a loan from one lender for 80% of the purchase price, contributing 10% yourself as a down payment and taking out a second loan to cover the last 10%. This is another way to avoid paying PMI and could help you get a lower mortgage payment if you pay off the second mortgage as quickly as possible. A piggy back loan often makes the most sense if you do not have a full 20% of your own money to put down. Be aware, though, that second mortgages often come with slightly higher interest rates and those rates are usually adjustable based on market conditions.
4. Be Willing to Negotiate
In order to save some money, it is important to talk with your lender. If you never ask for better terms, you will never know what you could have gotten. It won't hurt to ask for lower fees or interest rates.
5. Improve Your Credit Score
And finally, if you do not qualify for the interest rates or terms you hope for, take a little extra time to improve your credit score. This involves making all payments on time for many months as well as keeping your total debt-to-available-credit ratio low. Do not open any new credit accounts while working toward a mortgage. Obtain a copy of your credit report to look for any inaccuracies. Clearing those up could increase your score almost immediately. While a score of 760 or higher is ideal, the closer you get the better terms and rates you will receive.
Don't be afraid to ask your lender about even more ways to save money on your mortgage. They may offer special programs or give you other tips on how to reduce your home loan costs.