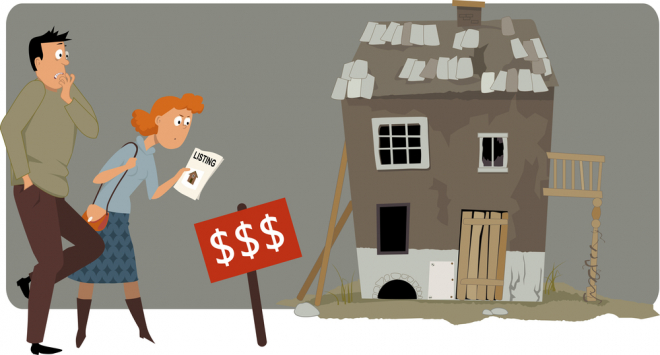 Forgoing an Agent
Some homebuyers think they can navigate the buying waters alone, but as complex as the real estate market is today, that strategy is risky. One of your first steps should be to find a trusted real estate professional who will represent your interests. An agent's experience can give you valuable insights into things like which neighborhoods are good and bad, or how to craft an attractive offer for sellers. Even if you are buying a new home from a builder, a real estate agent could help you make sure you are getting the best deal and terms.

Overlooking Mortgage Financing
When buyers go home searching without having the backing of a mortgage lender, they may overestimate how much home they can afford. It is also harder for sellers to take buyers seriously if they do not already have mortgage financing lined up. Before you even head out to see that first property, get pre-approved with your lender. Pre-approval will tell you how much you can spend and how much you will need to reserve for a down payment and closing costs.

Messing with Your Credit During the Process
The middle of the homebuying process is not the time to open new bank accounts or credit lines. It is also not the time to make large purchases on your credit cards. It is also important not to let your income to drop during this time. These actions could negatively affect your credit score and decrease for your odds of getting the best possible interest rate and mortgage terms.

Over-extending Your Budget
As tempting as it can be to overspend to get that perfect house, paying more than you can comfortably afford can put you at risk of late payments or even foreclosure. Homeownership always comes with unexpected costs, which will be hard to cover if you have stretched your budget too thin with a giant mortgage payment.

Ignoring Home Inspection Red Flags
Some buyers are so in love with a house that even when the home inspection turns up problems, they are willing to move forward. Of course, every home has its issues, but if there are significant or expensive challenges to making it livable, it is time to think twice. Spend the money to pay for a quality home inspection and ask plenty of questions about each discovered problem. It is definitely possible to back out of a home purchase after the inspection reveals issues.

Choosing the Right House in the Wrong Location
Borrowers can have serious regrets if they buy a home in an unfamiliar neighborhood or town. The home might be perfect but if the crime rate is too high, it is too far from schools or work, or there are other undesirable elements in the area, you are likely to have some buyers' regret soon. Be sure to do thorough research on any area you consider.
While there are plenty of homebuying pitfalls, with the help of real estate and mortgage professionals and a little of your own homework, you can avoid the major mistakes and make a successful home purchase.