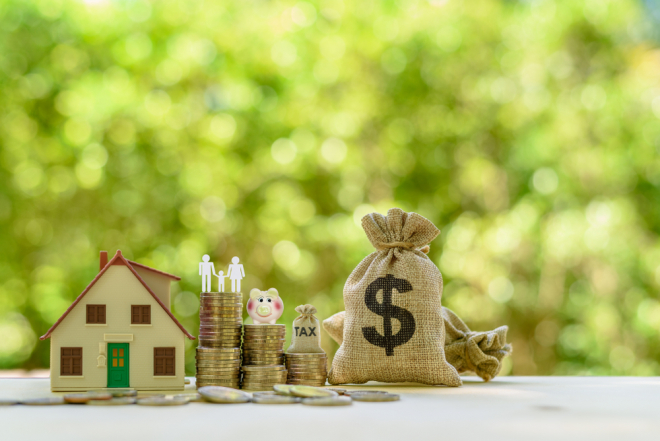 As the COVID-19 pandemic has roiled stock markets over the past few months, many Americans in or nearing retirement may be worried about their investment portfolios. Without the possibility to earn more money, more retirees, seeing a reduction in their nest eggs, are turning to reverse mortgages to supplement those savings.
In fact, March saw a 25% increase in the number of scheduled reverse mortgage counseling sessions compared with a year earlier, according to the National Reverse Mortgage Lenders Association. As financial counseling classes are a prerequisite to obtaining reverse mortgages, that is a good indication that coronavirus concerns have pushed many more seniors towards that option.
So what is a reverse mortgage? Reverse mortgages have been around for 30 years with over a million loans having been made during that time. They are part of the government's Home Equity Conversion Mortgage program and most are guaranteed by the Federal Housing Administration. They are home loans that allow borrows to pull most of the equity out of their homes for retirement needs. Unlike a standard home equity loan though, borrowers do not make monthly payments to repay the loan. Instead the loan is repaid when the borrowers die or sell the house.
Requirements
In order to qualify for a reverse mortgage, borrowers must be at least 62 years old and live in the home as their primary residence. They must also either own their home completely or not have much left to repay on a traditional mortgage. Borrowers cannot have federal debt in delinquency. And all borrowers are required to complete financial counseling sessions that thoroughly explain the implications of reverse mortgages.
Payout
When borrowers have been approved, they can receive their funds in several ways. It can be withdrawn as a lump sum, a fixed monthly stipend, or a line of credit to be drawn down as desired. The amount of money borrowers can receive depends on how much equity they have, how old they are at the time of the loan and the current market interest rates.
Repayment
A reverse mortgage must be repaid in full when the borrower moves or dies. In most cases, this requires the home be sold to pay off the debt. Borrowers should realize that a reverse mortgage could make it very difficult to pass their home down as an inheritance to family members.
Borrowers should also understand that they will still be responsible for paying their property taxes and homeowners insurance premiums as well as any other costs to maintain the home. Reverse mortgages also come with loan fees. Sometimes these can be rolled into the loan balance but they may reduce the amount of funds available.
While reverse mortgages are not the right fit for everyone, during this time of ultra-low interest rates and a volatile stock market, they may be the perfect way for many seniors to finish their lives in the comfort of their own homes.
If you have questions about Reverse Mortgages, give us a call today at 480-563-9554 .
These materials are not from HUD or FHA and were not approved by HUD or a government agency.